Genebre started its activity in 1981 in the market for fluid control valves, and later continued with the internationalization of subsidiaries in Europe, Asia and America. The company has maintained continuous growth over the years to become one of the world leaders in its sector. As a result of this growth, in 2008 the Genebre Group holding was created, which currently counts on Hobby Flower, their Hydro-planters brand (acquired in 2012), and Genwec Washroom Equipment & Complements (created in 2014), specialized in public bathroom equipment. These new companies complement the Genebre Group's diversified portfolio, which enables us to be present in the "Canal Contract".
We control all of the creation processes, responding to the specific needs of each market, from the inicial concept and design of the product to the production and commercialization.
Genebre products are grouped into four main lines:
Hydrosanitary: brass valves and accessories.
Industrial: stainless steel valves and accessories for industrial uses.
Taps: home taps for bathroom and kitchen
Public taps
In 1996, Genebre launched a strategic plan fundamental for the future success of the company, to evolve from a product distributor to become a manufacturing company. To achieve this, we created the technical department, incorporating engineers and other technicians with extensive experience in industrial design. Since then, Genebre has offered our own quality products with advanced technology at competitive prices.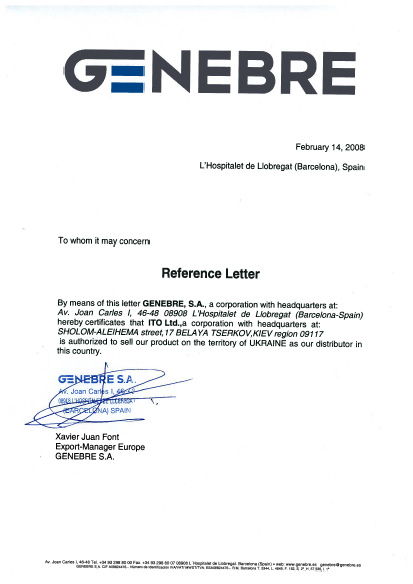 Currently, Genebre and the Fundació CTM (Centre Tecnològic de Manresa) have come together in the NUESVAL project, dedicated to the development of new materials for fluid control valves used in high-temperature conditions, and designed for both domestic and industrial uses. As we do research and continue growing to reach more people every day, we also work to guarantee quality and good practices in all of our production and organization processes.
GENEBRE, S.A. has implemented a quality management system to control the designing and manufacturing of fluid control valves, as well as the distribution of home and public taps. This system complies with the requirements of the current international UNE-EN-ISO 9001:2015, certified by the prestigious German certification organization TÜV Rheinland.
In 2000, GENEBRE began to comply with the European Business Excellence Model, more commonly known as the EFQM. As a result, in 2003, the Catalan Regional Government awarded us with the Quality Award. This new system enables us to ensure the quality of GENEBRE's products and also to offer added value to our clients.
In 2012, we obtained the certification for the Environmental Management System. This system is certified according to the UNE-EN-ISO 14001:2015, also by TÜV Rheinland.
ITO is the official distributor of Genebre in Ukraine. Our site contains only a small part of the Genebre valve range. If you are interested in other types of pipe fittings, you can always get detailed information from our specialists.